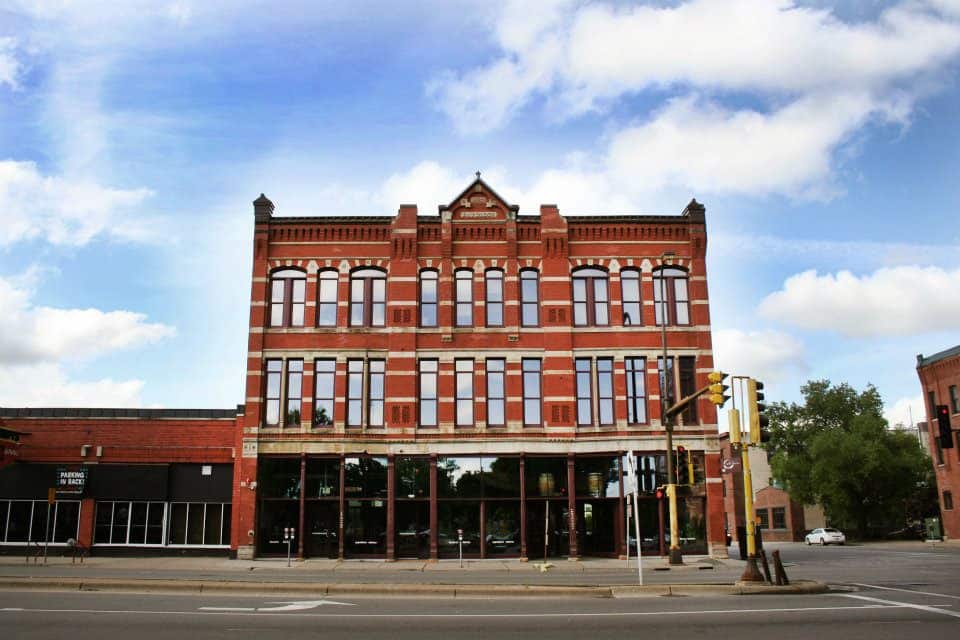 MINNEAPOLIS, (JANUARY 17, 2014) – Day Block Brewing Company announced this week that doors to their pizza-based brewpub will open to the public on Monday, Jan. 27, 2014. Located in the historic Day Block building on Washington and 11th Avenues, Day Block Brewing Co. will feature quality ales and lagers and use locally-sourced ingredients in its beers and handcrafted pizzas.
Day Block Brewing Co. was founded by Jeff Hahn, who renovated the Day Block building in 2005 to house Internet Exposure, a digital agency.
"The opportunity to build a brewery represents another interesting chapter in this 130-year-old building, which has housed a hospital, a furniture maker/undertaker (really!) and Frank's Plumbing in recent years," said Hahn.
Hahn and a few of his craft beer enthusiast employees started brewing small batches in their offices two years ago. When retail space became available in the Day Block building, they decided to turn their decade-old tradition of "beer Fridays" into a larger operation.
The team renovated the entire basement and first floor of the Day Block building to fit a 10 barrel brewing operation. The building's first floor will house the brewpub, complete with a kitchen serving handcrafted pizza from locally-sourced ingredients. Patrons can look forward to unique pizzas like the "Bahn Mizza" with Vietnamese pork, Gochujang mayo, scallion, pickled slaw, cilantro and maple-soy glaze.
Day Block Brewing Co.'s small-scale brew house will allow this Minneapolis brewery to be creative with recipes and beer styles offering a large variety of ales and lagers ranging from typical pub beers to unconventional brews. There will be six beers on tap opening day: an American IPA, American Amber Ale, Porter, American Pale Ale, Black IPA/Cascadian Dark Ale and Belgian Witbier.
Joe Williams, who previously worked at Punch Pizza, will manage the kitchen. Stephanie Smith will run front of house operations and Chris Hahn (co-owner) will manage events in partnership with the brewpub at Day Block Event Center, operating out of the second floor of the Day Block building.