Day Block Brewing Company
Careers
Craft beer and pizza! That's what we're about. What are you about?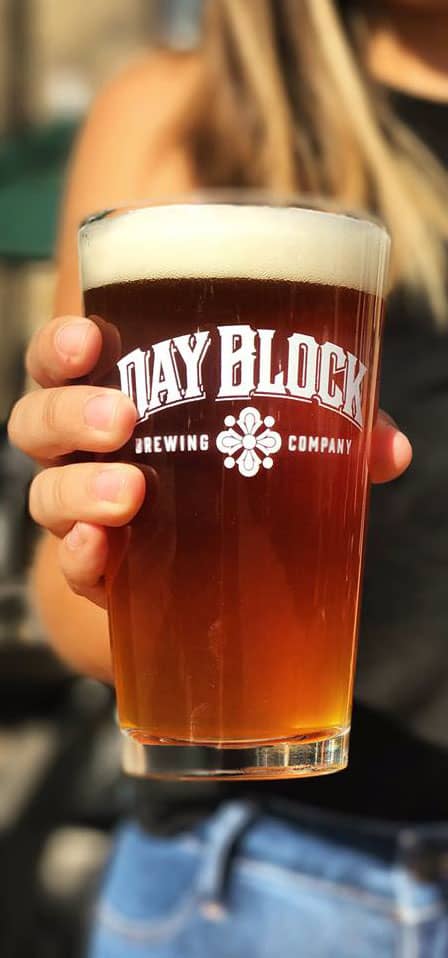 We're looking for enthusiastic and positive service people to join our team! If you love working in a fast-paced, service-focused environment, stop in and fill out an application. We are a growing and expanding company with a team of people who appreciate working together and love what they do. We are a couple of blocks from the new Vikings Stadium and this will add to our already fast paced environment.
Email your resume and then call to set an appointment!
Right now we're looking for:
LINE COOK
Line Cook Pay is DOE ranging from $16-19 per hour
We are a Local Brewery in the Downtown Minneapolis area with a scratch food menu. Currently we are seeking the right professional to join our Culinary leadership team. We are passionate about our craft, from the seasonal and locally sourced components in our menus, to pairing Food and Beverage profiles when concepting new menu ideas. Our team is a group of young professionals who work hard, but we also enjoy what we do and have fun. Balance, and quality of life outside of work are important to our group as well.
The right fit for this position will also share our passion for creativity, and culinary technique. Ideal candidates will have some knowledge of scratch cooking in a professional environment. Culinary school is a plus, however, we are willing to cultivate and grow the right person.
This could be a great opportunity for a younger professional who is looking to gain experience. 
Day Block is a scratch kitchen offering pizza, grill side, sandwiches, and entrees. We're a brewery as well! We believe in a collaborate work environment. Most cooks earn  $2-3 per hour from tips, raising base pay.
Scratch kitchen seeking a line cook, grill side or pizza line. 
LINE COOK: Day Block Brewing Co. is currently hiring talented, experienced line cooks to help our growing kitchen take it to the next level. Work with locally raised produce and proteins. High volume experience a plus. Duties include: consistent quality in food preparation, always observing safety and sanitation standards, set up equipment, and verification of stock.
In this role you will be cooking proteins to temp on a char grill, and building pasta dishes on sautee.
Ideal candidates will exhibit the following
Cooking proteins to temp on char station.
Familiar/confident working sautee station.
Working knowledge of station Mise En Place
Basic food safety, and sanitation practices
Willing and eager to learn and grow with a team
Positive team member disposition
BENEFITS:
Competitive hourly wage or salaried full time
Safe and Sick PTO
Meal discounts / Free Shifty after work
Paid every Friday
FOH tips out BOH for added income
Flexible and friendly environment
REQUIREMENTS:
Experience working with dough
Great communication skills
Positive, Happy Outlook
Ability to lift 25-50 lbs.
Able to stand for 7-9 hours
LANGUAGE:
English and Spanish speaking individuals encouraged to apply
We offer competitive pay, flexible hours, free shift meals, and real advancement opportunities. Plus, cooks get tips!
Applicants are required to complete the assessment test, please see your email after you apply. Thank you! 
30+ hours a week
Hiring for a mix of shifts / weekday nights / weekend day / night
Apply Today  – Send Resume
Please submit a resume to apply – Thank you!