in the loop
News & Updates
Read about recent happenings at Day Block Brewing Company.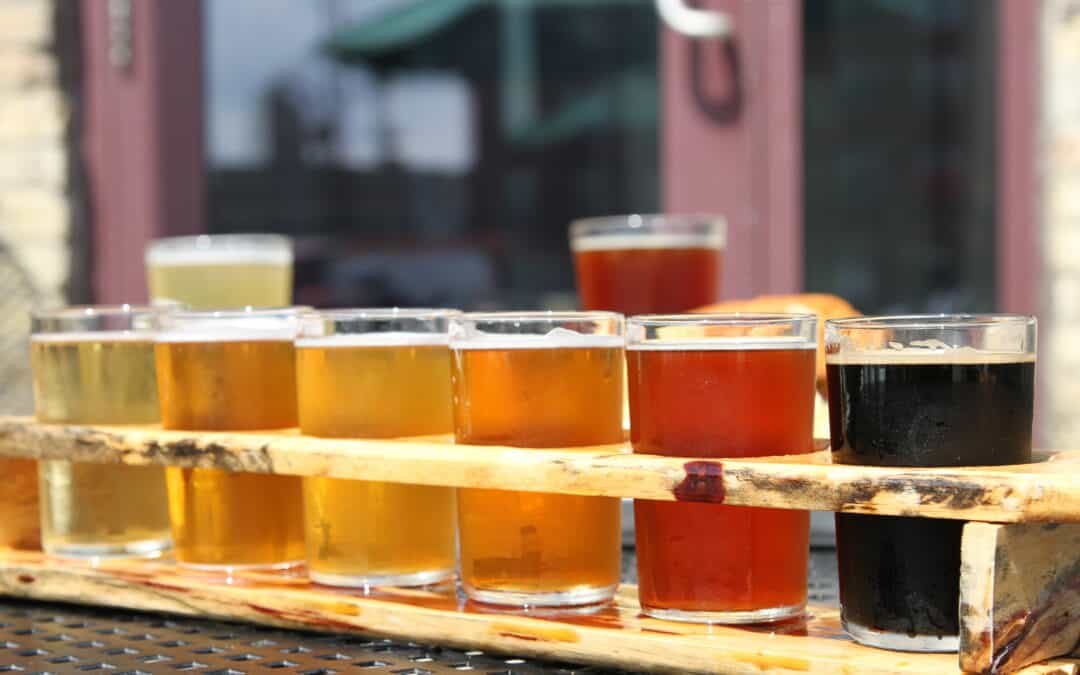 Here at Day Block Brewing Company, we don't believe in decisions. Whether you're looking for a refreshing break during the Minnesota summer heat, a sizzling good bite to eat or a pick-me-up Sunday morning, we've got a flight for you. Without further or do, let us...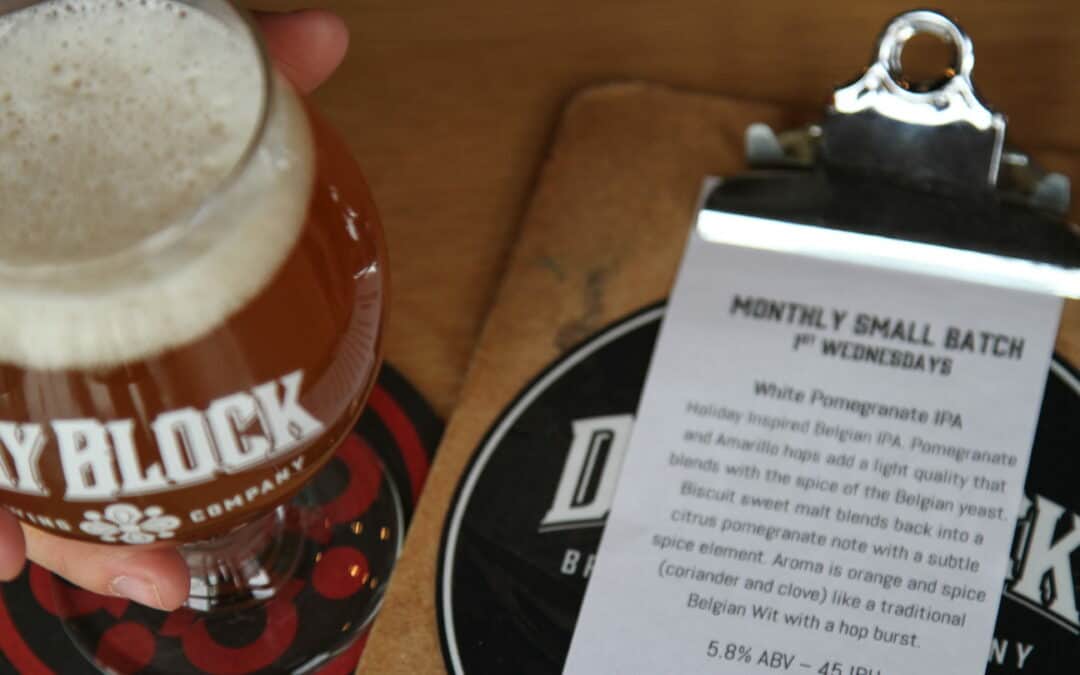 Monthly Small Batch ReleaseAs a brewpub, we serve delicious, diverse menus alongside local, freshly brewed beer. Basically, we're one of those "breweries with food" that are hard to find. Our small batch series ignites creativity within our Minneapolis brewpub as we...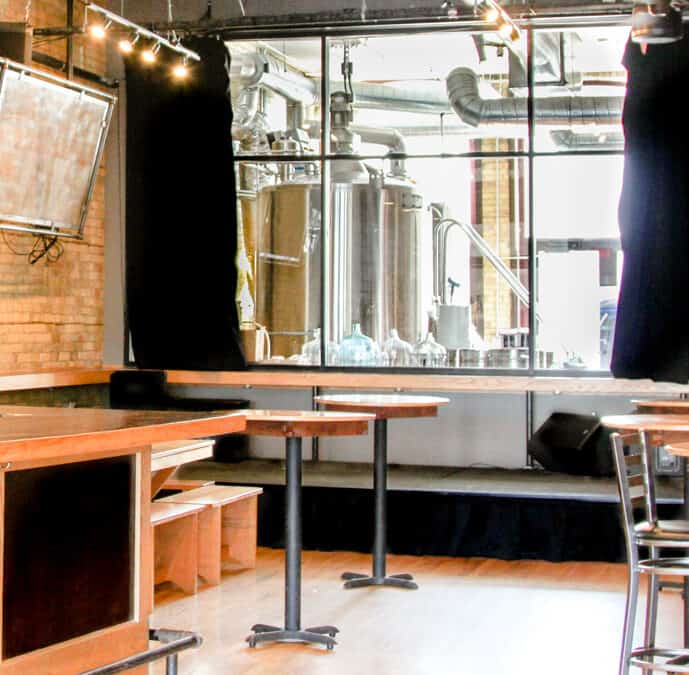 Minneapolis Taproom RentalIt's time to break from traditions and step into our downtown Minneapolis taproom. Our trendy, modern taproom offers the casual setting of a brewery and the amenities of an event center. The ideal combination for company happy hours, holiday...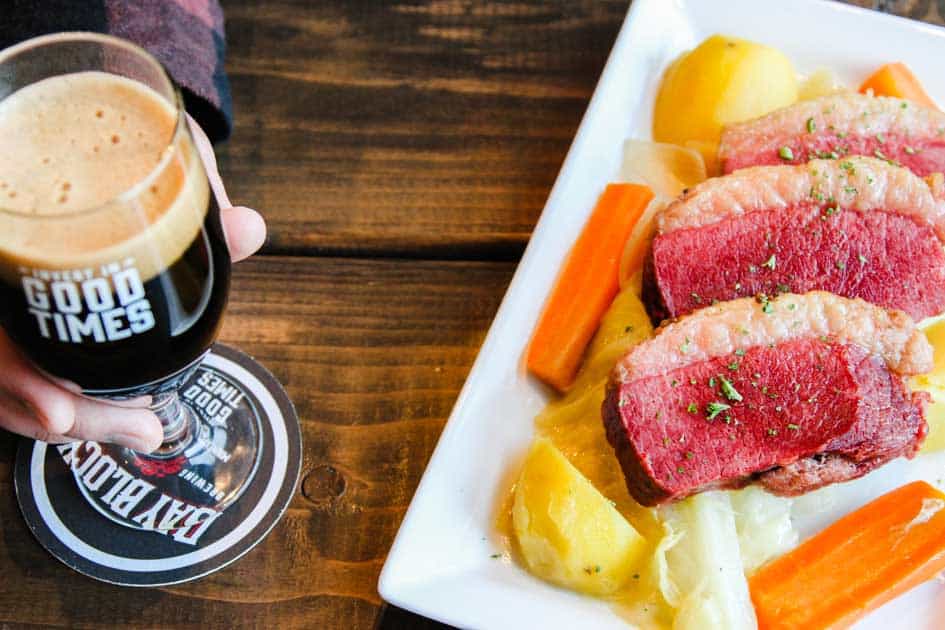 Welcome to the luckiest weekend in all the land. We're kicking off St. Patrick's Day and March Madness with one epic weekend you won't want to miss. Including an indoor bags tournament that'll have you competing in your own bracket! Join us March 16-17, 2018, to take...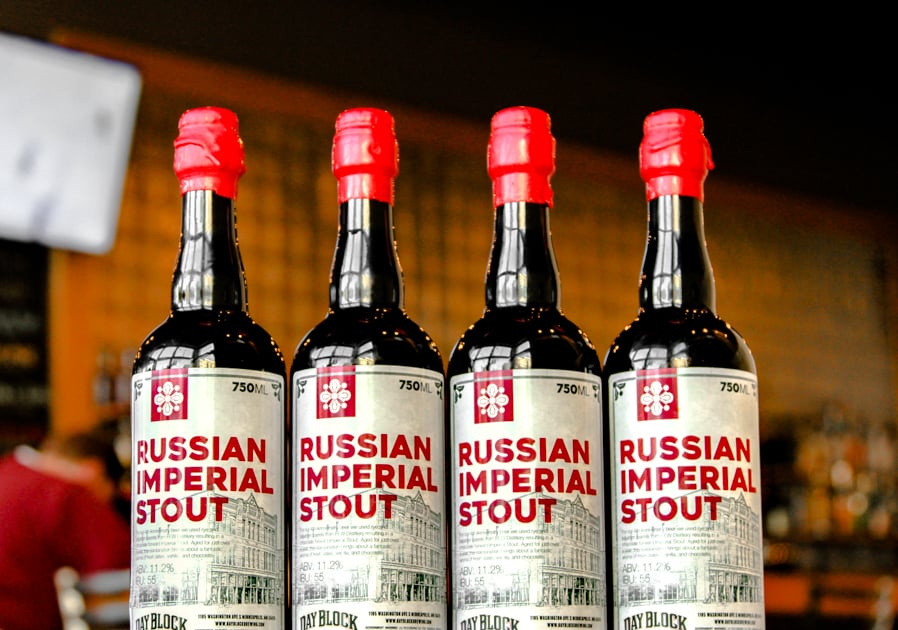 We're hosting a 4 For 4 - $4 Select Pints for our 4 Year Anniversary! We're topping off this celebration with a boozy twist - the tapping of our Barrel Aged Russian Imperial Stout.4 FOR 4 - DAY BLOCK STYLETo show our appreciation for your support over the years, we're...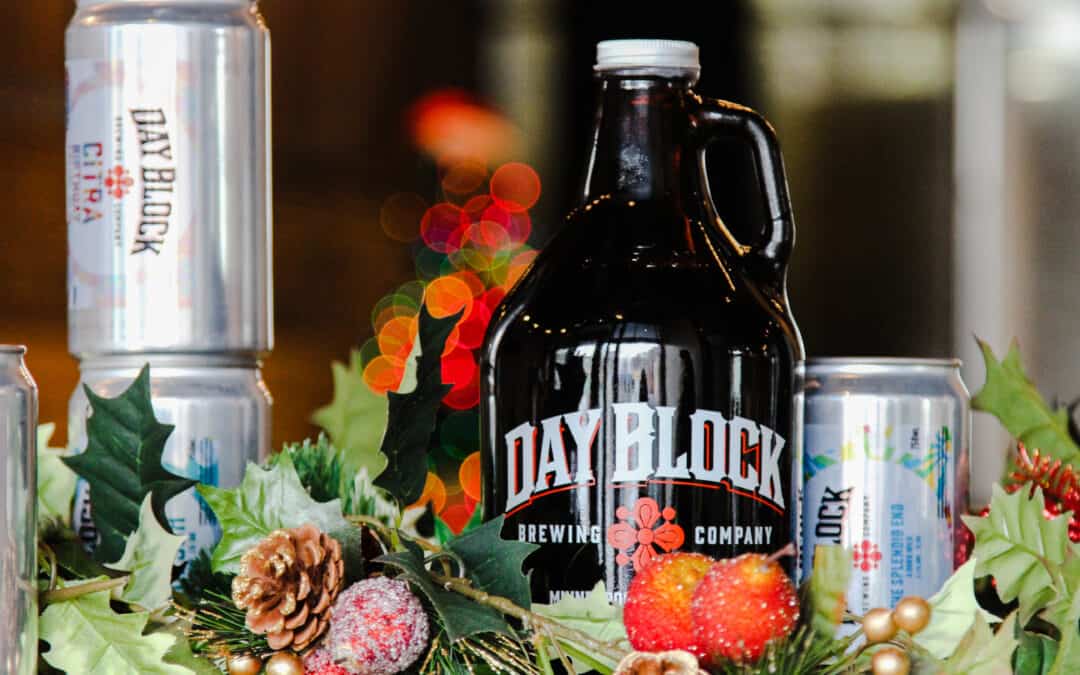 'Tis the season of giving. Whether that's to others or yourself, there's no judgment. With deals and promotions flying around like candy it becomes hard to focus on who deserves what. Let us help simplify the process with the Ultimate Minneapolis Gift Guide. Now...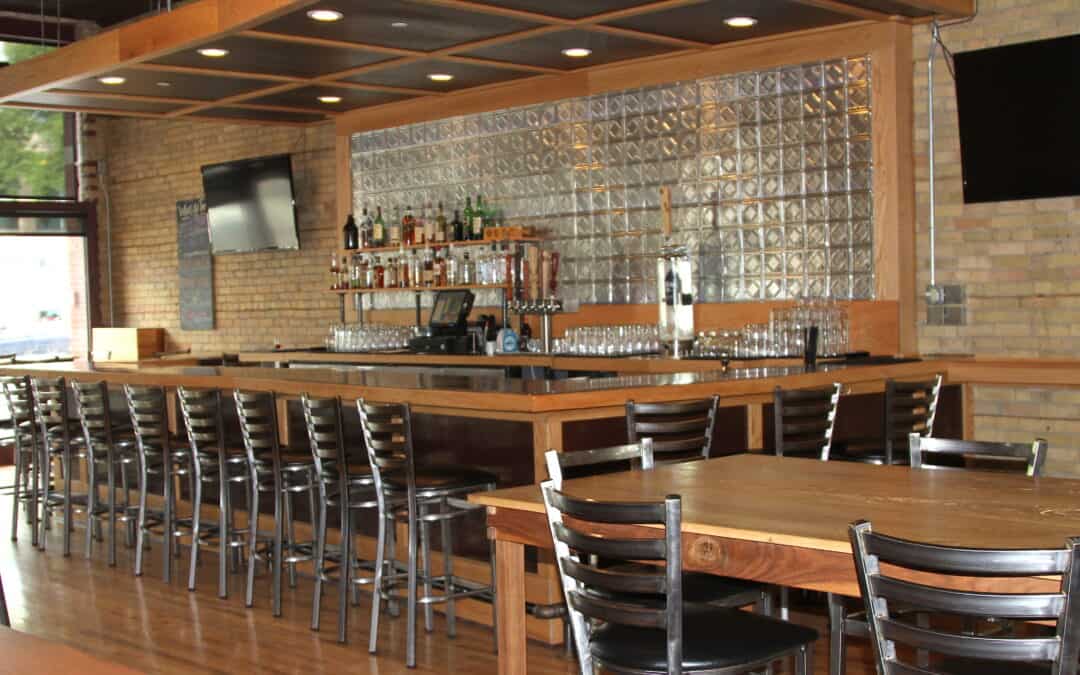 Rental Near Vikings StadiumInvest in good times the week leading up to the Big Game Day - February 4, 2018, at the closest rental to the Vikings stadium. Located two blocks from the action, Day Block is your closest, go-to building. It's the perfect location to book...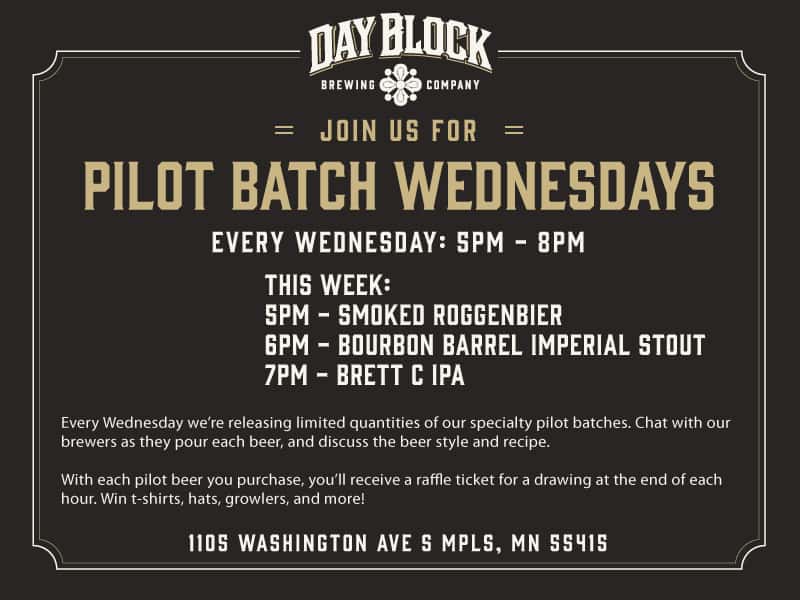 This Wednesday we're releasing 3 new pilot beers we tested in preparation of upcoming commercial sized batches. We wanted to get a feel for the ingredients and determine the appropriate yeast for the exact beers we were looking for.To start things off, at 5pm we're...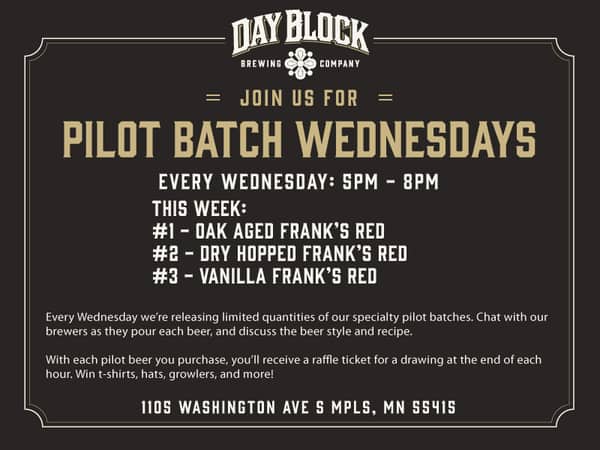 Frank's Red is a staple at Day Block Brewing, as it was one of the first recipes we built and it pays tribute to the history of our building.Our first beer is the Oak Aged Frank's. We soaked American oak spirals in bourbon and dropped them into our fermenter to create...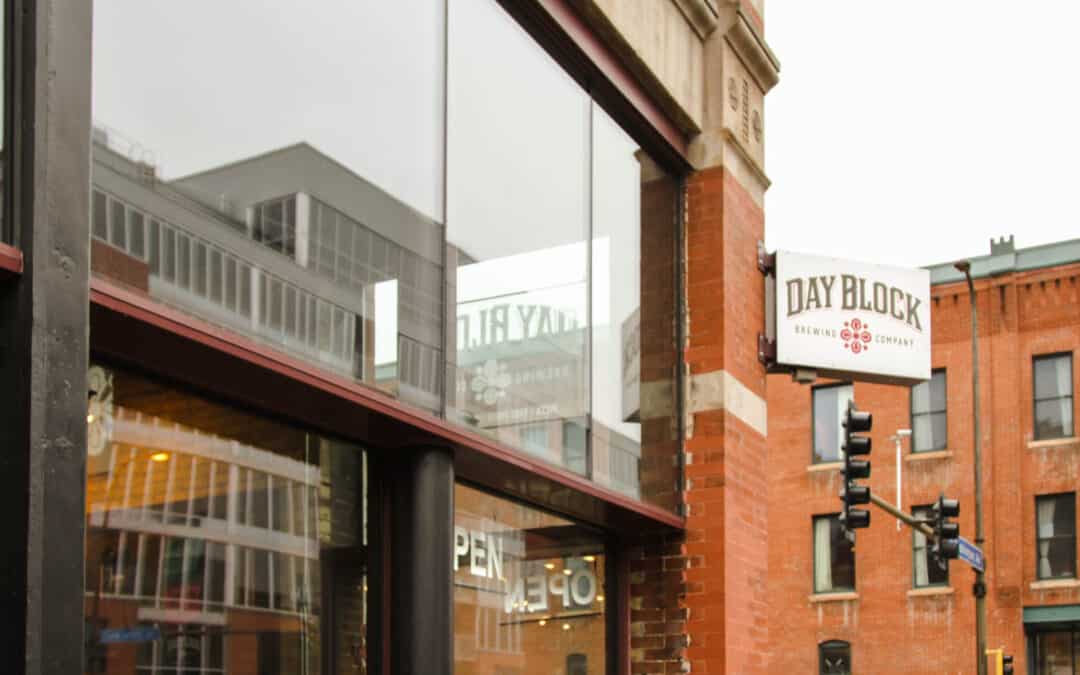 MINNEAPOLIS, (JANUARY 17, 2014) – Day Block Brewing Company announced this week that doors to their pizza-based brewpub will open to the public on Monday, Jan. 27, 2014. Located in the historic Day Block building on Washington and 11th Avenues, Day Block Brewing Co....
Media Resources
Have a press story about Day Block Brewing Company?
Use our media resources to get your story started.