'Tis the season of giving. Whether that's to others or yourself, there's no judgment. With deals and promotions flying around like candy it becomes hard to focus on who deserves what. Let us help simplify the process with the Ultimate Minneapolis Gift Guide. Now that's something to raise a glass to.
Here are a few gift ideas that will leave your friends & family HOPPY.
SOME MAY ARGUE THE PERFECT STOCKING STUFFER: CROWLERS $7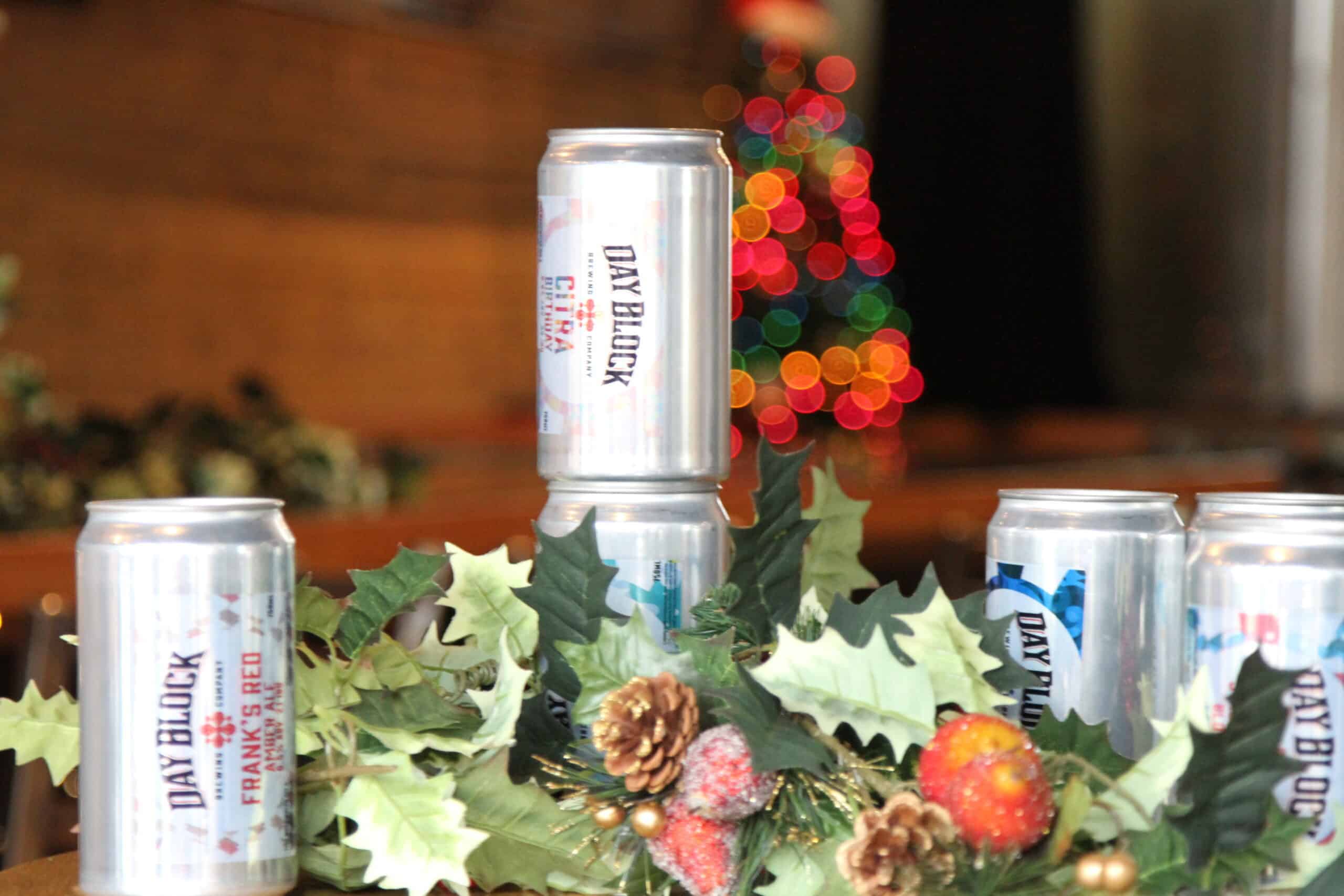 Crowlers are sold daily and come in almost all brews we have on tap. Stuff one in a stocking for your works Secret Santa or grab a few for that friend who loves to take pictures of beer for social media. Either way, these crowlers will be sure to bring a smile to their face.
When a crowler just ins't enough: Growlers $15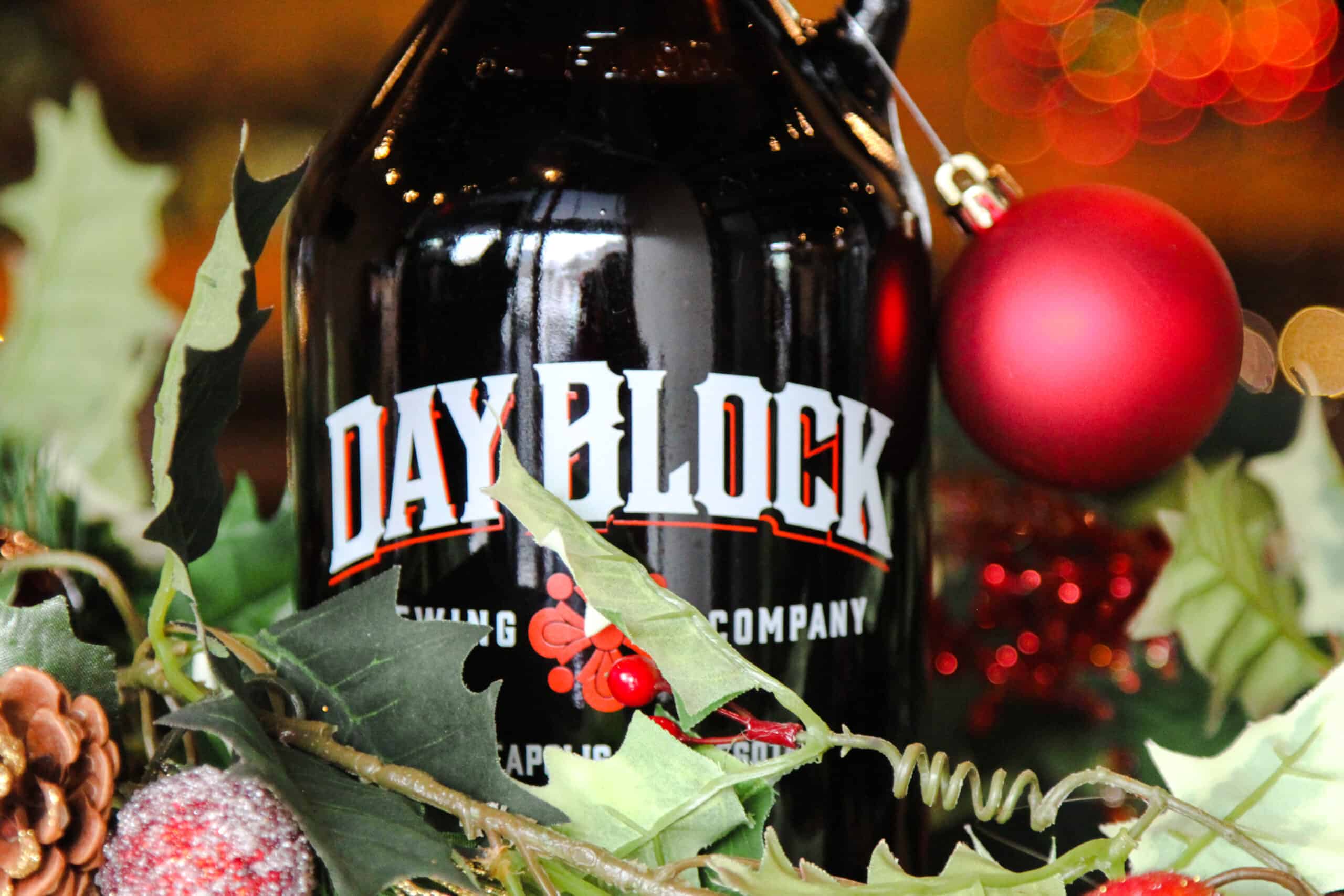 Whether you love to host or you just need more, we've got you covered. There are a few ways to get your hands on Day Block growlers, at a bargain. Stop by any Tuesday to receive $3 off any growler purchase or visit the Running Tap website to get a growler delivered right to your door.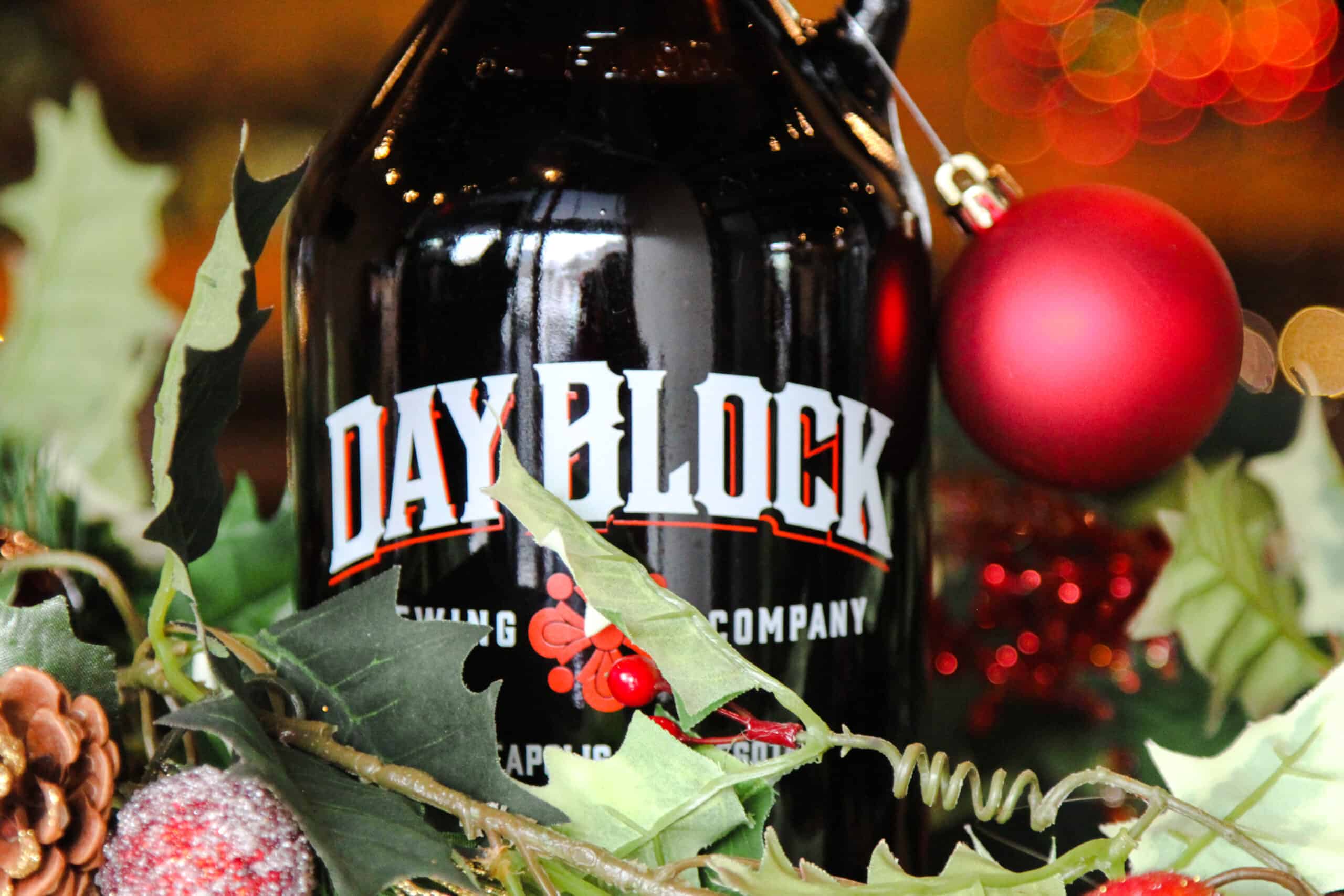 Family & Friends Deserve the best: Pizza $9-23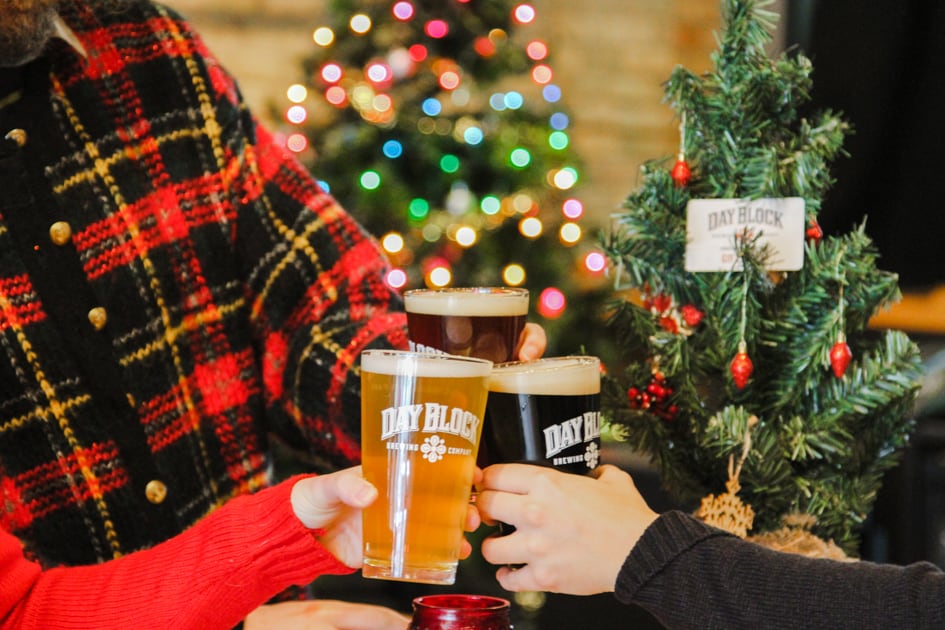 Day Block specializes in crafting specialty, from scratch pizzas. There's something for everyone whether you are looking for more heat than your average Minnesota Spice or an invention between a Banh Mi sandwich and pizza. Go ahead, check off holiday party food preparation on the to-do list by ordering up some pizzas to-go* or stop in before attending A Christmas Carol at The Guthrie, just a few blocks away! *Dine in or carry out only
Looking for a pick-me-up after work but still need a gift: $20 T-shirt & Beer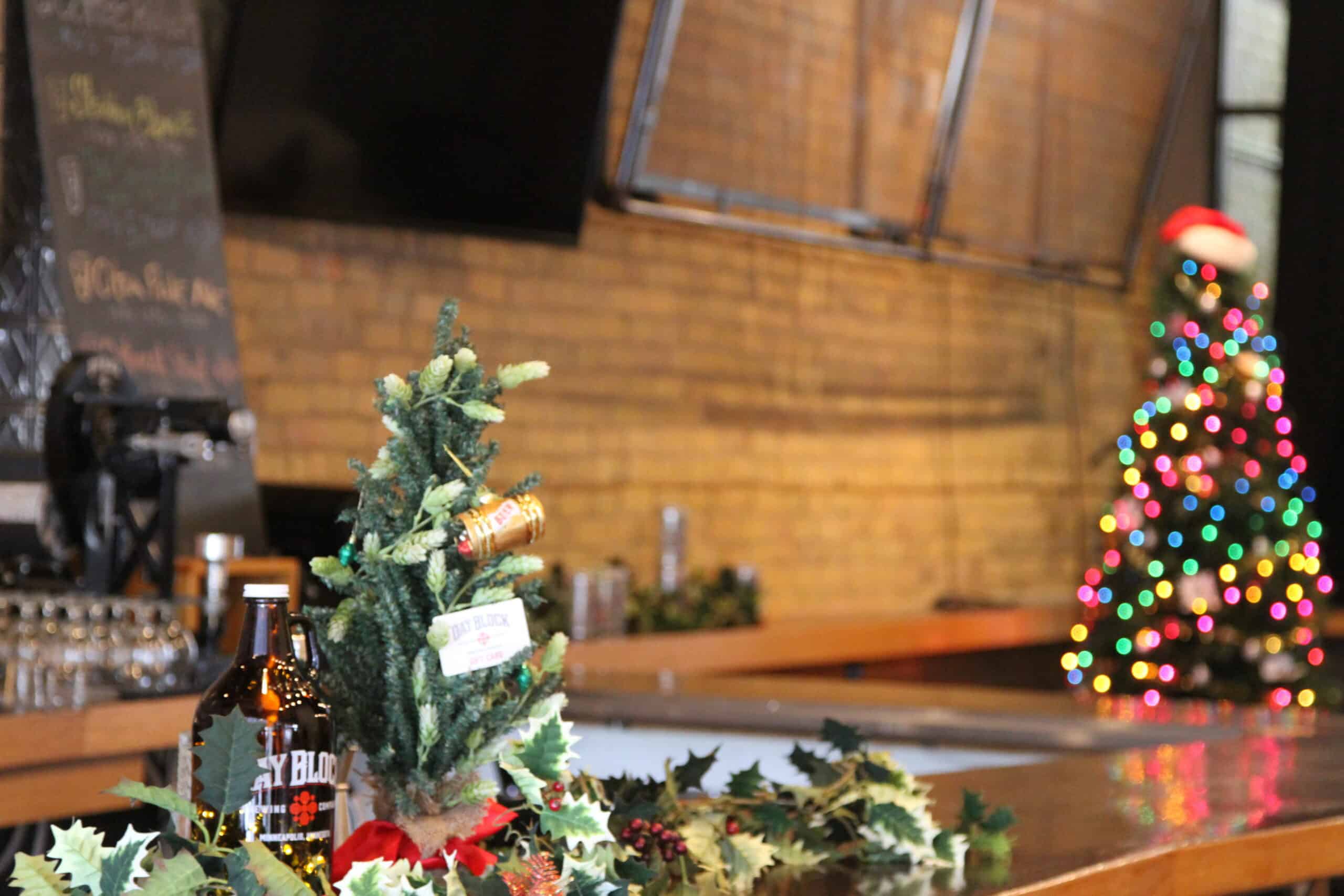 Stop by during Happy Hour 4-6pm Tuesday – Friday to get your hands on daily happy hour deals.You can even get a t-shirt and a beer for $20. That's a t-shirt for your friend and a beer for you – we shirt you not!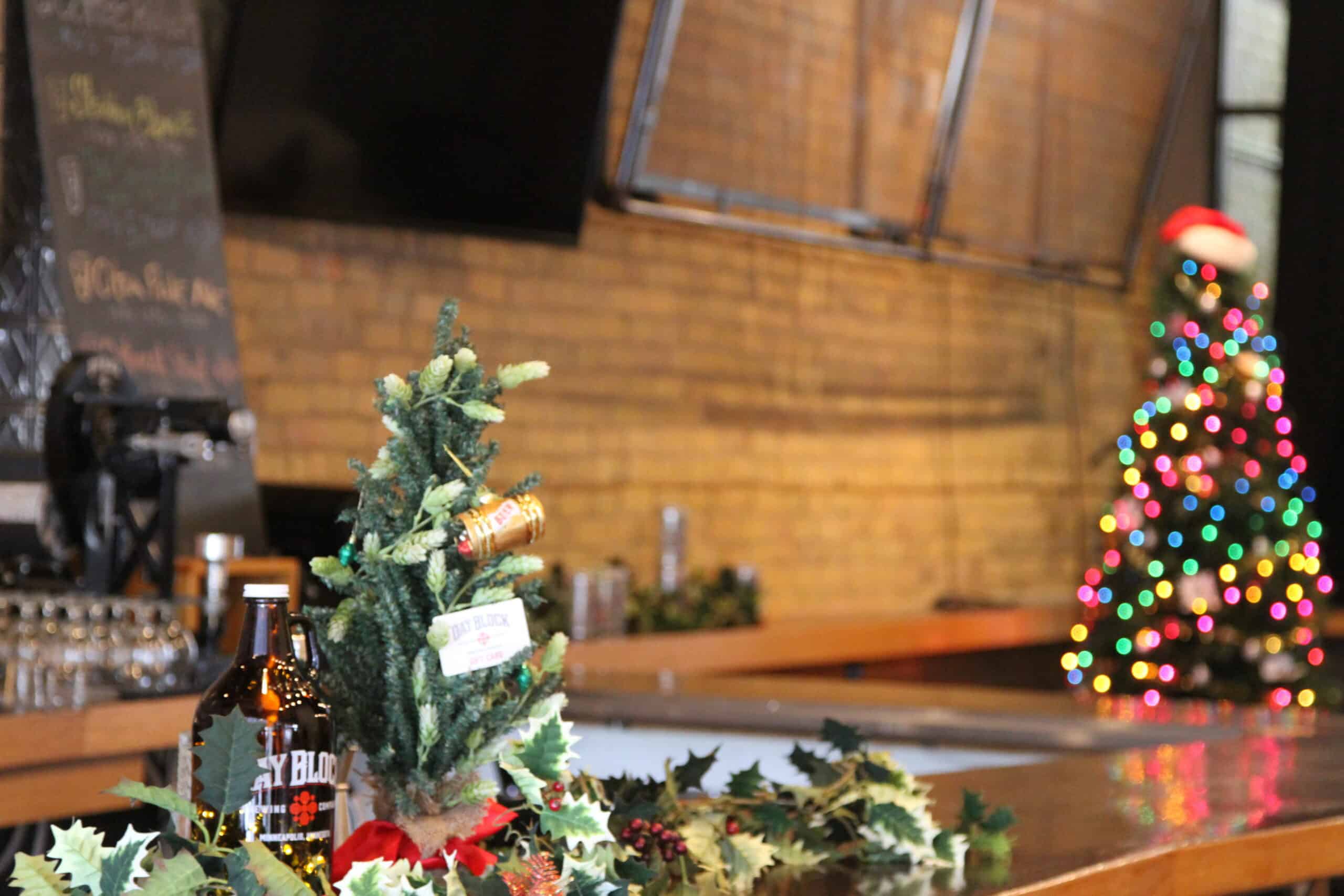 Multiple friends to buy for but don't have time to personalize: $100 in gift cards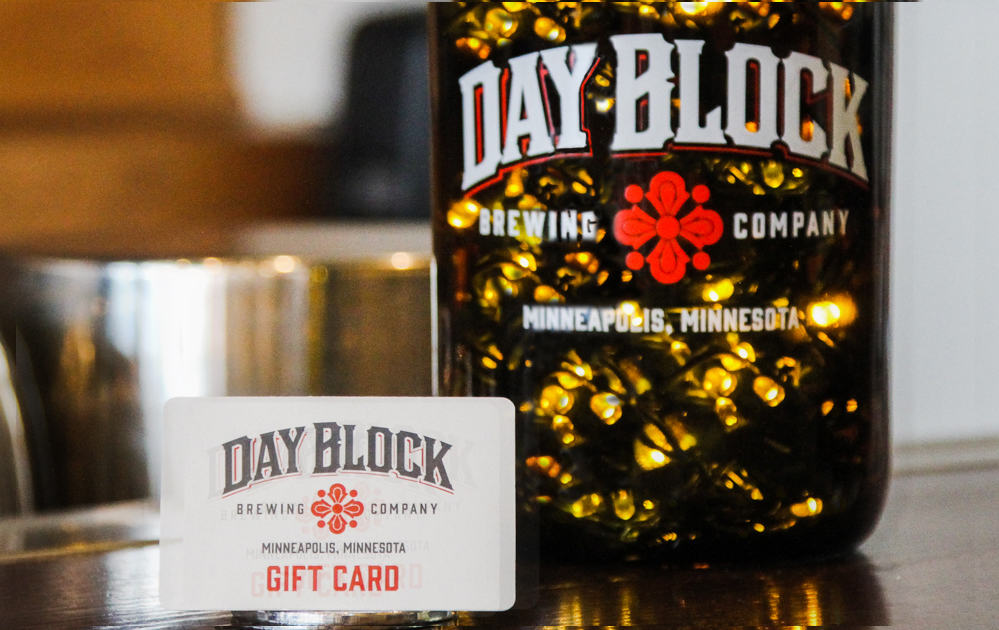 We're all about benefiting the shopper here and giving the gift of good taste. When you buy $100 in Day Block gift cards you'll receive a certificate to redeem a growler for a penny – for yourself. Sounds like a win-win.
When your friends love to party: Holiday Party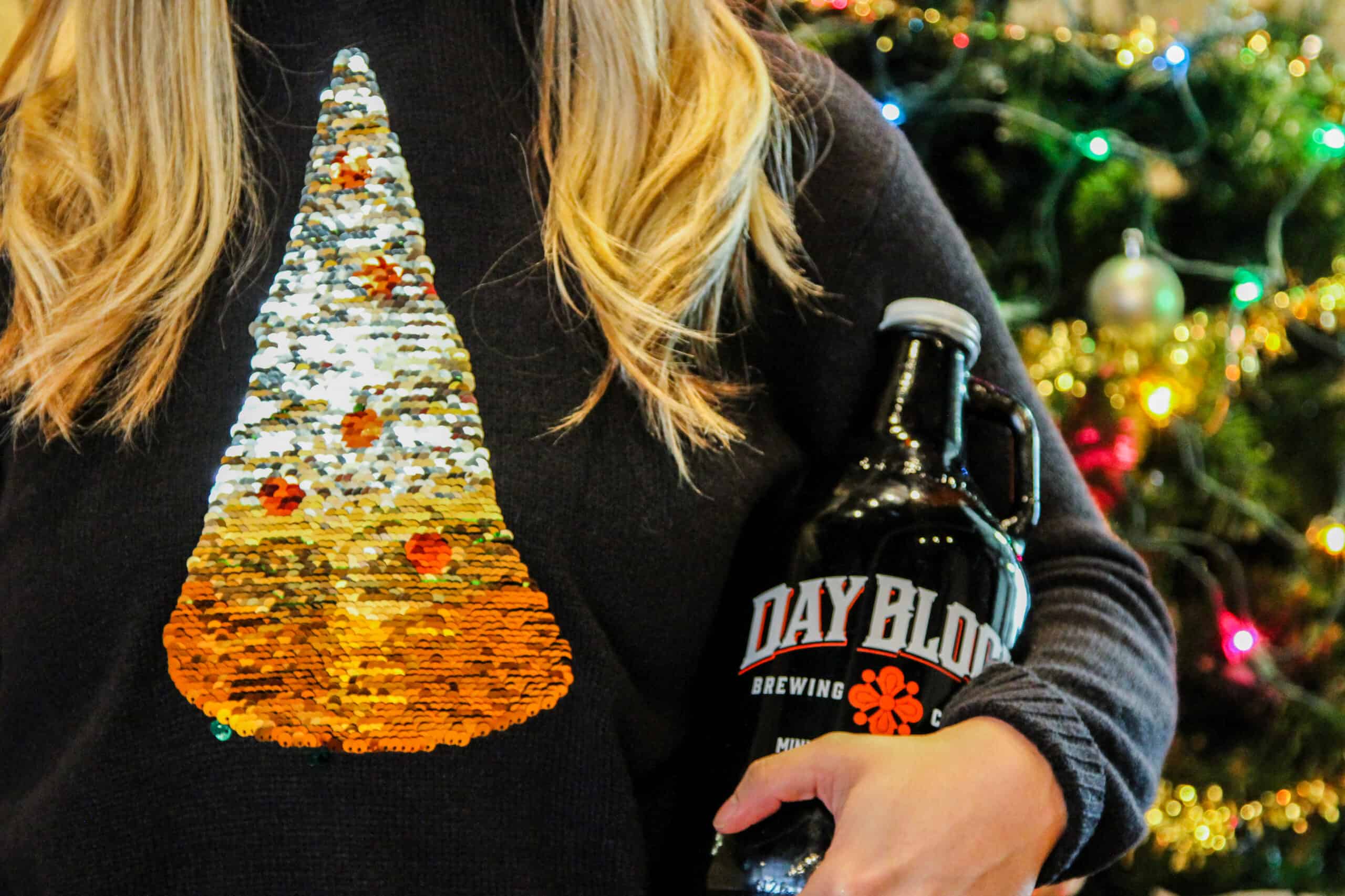 It's never too early to start planning your next holiday party – and we know just the right location. Our taproom has options fit for small and large, stocked with freshly brewed beer and catered from our in-house kitchen. A holiday party so convenient you'll want to be the host! *price dependent on budget